OPEN MON-THU 4PM-8PM FRI-SUN 11AM-8PM
Welcome to Eddie's Restaurant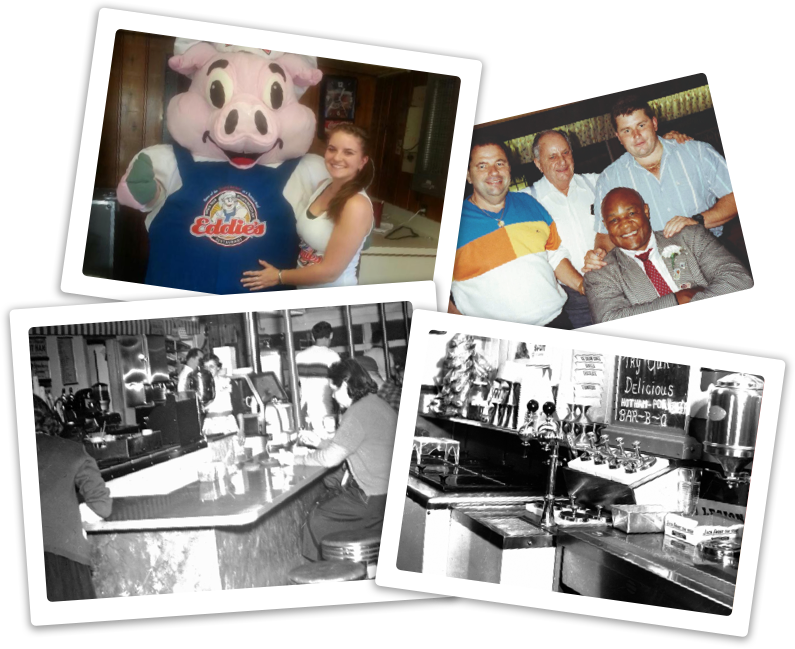 Since 1934
Tradition of Family Hospitality
It all started in 1934 with a hot dog stand and Eddie Stewart Sr.'s desire to take in the sunshine and be close to the water. Together with his wife and Eddie's Restaurant co-founder, Florence (Fifi), they chose a location dear to their hearts, on the shore of beautiful Oneida Lake.

There was something about that modest, eight-stool stand. Whether it was the mouth-watering hot dogs, the beach-sized appetites, or Sr.'s million-dollar smile, the people just kept coming.

While much has changed at Sylvan Beach over the years, there's still one constant- a modest, yet extraordinary place called "Eddie's." Whatever is behind the magic of Eddie's…the Stewart family hopes you enjoy your stay at Sylvan Beach and take home memories to last a lifetime. Pull up a seat; you're home at Eddie's!
Upcoming Events & Recent News